I am proud to tell you that Dizary celebrates its 5th anniversary this year. As a huge book fan I get very excited about exclusive editions, especially if they are hardcover books. So I have given myself a present by releasing the English translation in a very exclusive limited edition hardcover. There are only 30 of them available. They will be signed and provided with a beautiful dust jacket.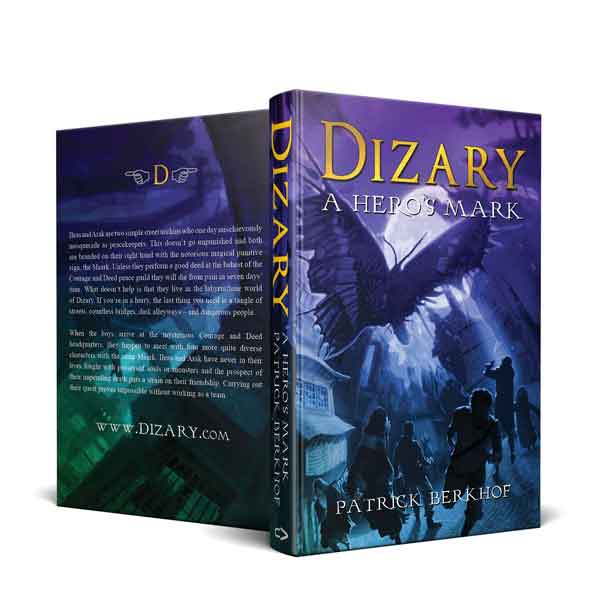 This is where it all started. With this book I entered the world of Dizary, without knowing what a great adventure it would become. I am therefore very proud that Dizary now celebrates its fifth anniversary. At the end of 2020 I worked on the translation of my first book. Basically to use it to promote at foreign publishers. Yet I couldn't resist having a physical book printed for myself. And I want to indulge myself by making it a book to fall in love with, with a beautiful dust jacket (loose sleeve wrapped). For the first time, an English translation of a Dizary book has been published. And only 30 books are available.
For those of you who don't know Dizary yet: it's a large labyrinth world where ordinary people go about their daily lives, heroes try to keep the peace and where enemies do everything they can to get their hands on the key to the world. This is a story for fans of the Mazerunner, Lockwood & Co., the Cliff Chronicles, Weis & Hickman, China Miéville, Terry Pratchett, Ursula Le Guin.
Check out the book page for more details and ordering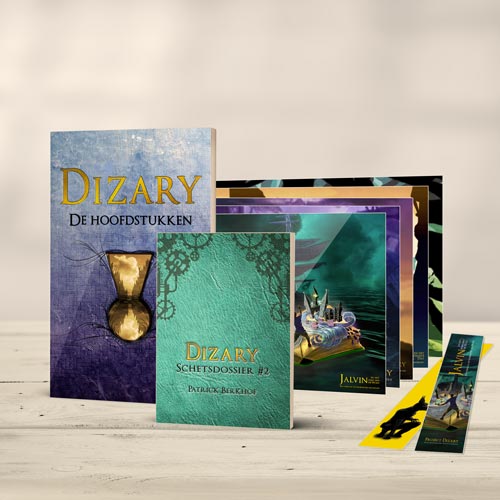 Wat is de leesvolgorde? Hoe steken de boeken in elkaar? Waar moet je beginnen? In het volgende artikel leg ik het je uit.