With great pleasure, Project Dizary and Project Epos announce their new role-playing game: Dizary Chaotic Chronicles. This English-language ruleset + adventure takes players into the insane labyrinthine Wold of Dizary for an epic gaming experience. Talented Zoetermeer developers Tom Blok and Patrick Berkhof joined forces to create this madcap game. Limited Free Shipment in the Netherlands.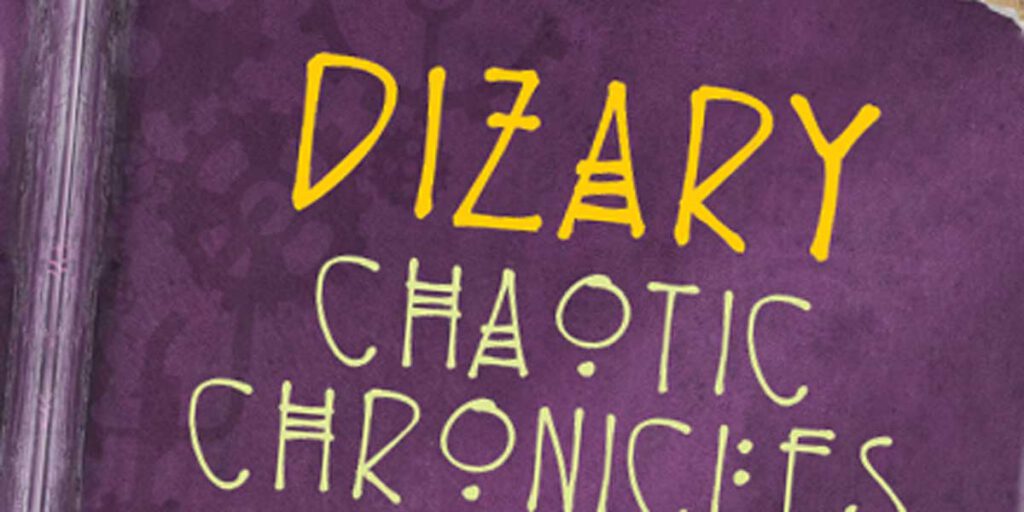 Immerse yourself
In Dizary Chaotic Chronicles, players are immersed in the labyrinthine Wold of Dizary, a magical Wold full of adventure, mysteries and secrets. Tom Blok and Patrick Berkhof have developed the first chapter of this Table Top Roleplaying Game, giving players the chance to wander the confusing streets of Dizary and take part in unique and challenging quests. The game consists of 2 sheets and is easy to play with just 1d6.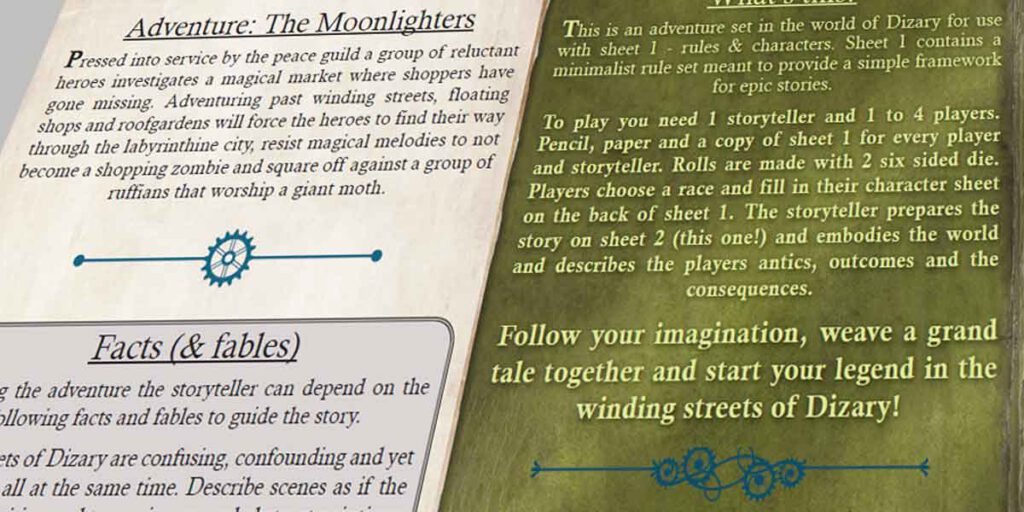 One-shot – "The Moonlighters"
What is the game about? "Under pressure from the Peace Guild, a group of reluctant heroes investigate a magical market where shoppers are missing. Adventuring along winding streets, floating shops and rooftop gardens, the heroes must find their way through the labyrinthine city, resist magical melodies to avoid becoming a shopping zombie and take on a group of villains who worship a giant moth."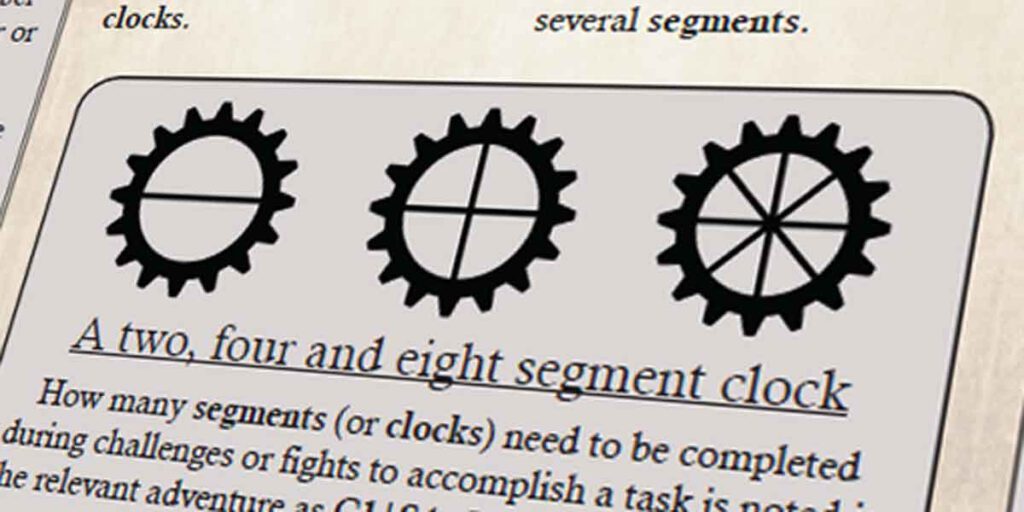 Unique – Clocks
The innovative twist to this game is the Clock. To track and solve progress in battles or group challenges, the narrator uses a Clock. Larger tasks are easily divided into segments with this during Tests. A good hit on the enemy certainly counts as a completed segment, but so does playing a convincing argument to put down the weapons.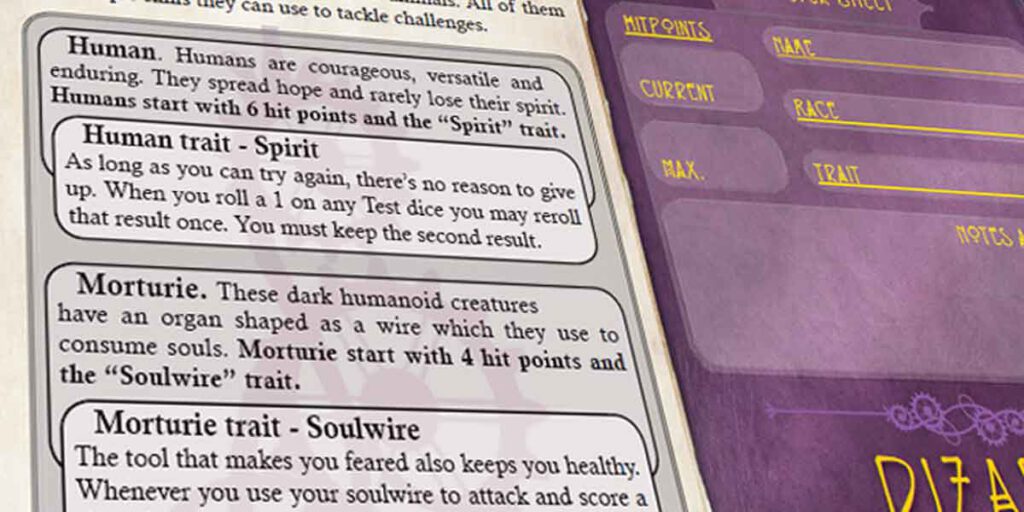 Use your imagination
Dizary Chaotic Chronicles offers players an opportunity to choose from four different characters: Human, Morturie, Bonkie and Animal. Naturally, they possess different traits that can be deployed during gameplay. For instance, a Bonkie's toolbelt will always have the right tool to pass a test. And so a Morturie's soulthread will steer the game in an unexpected direction.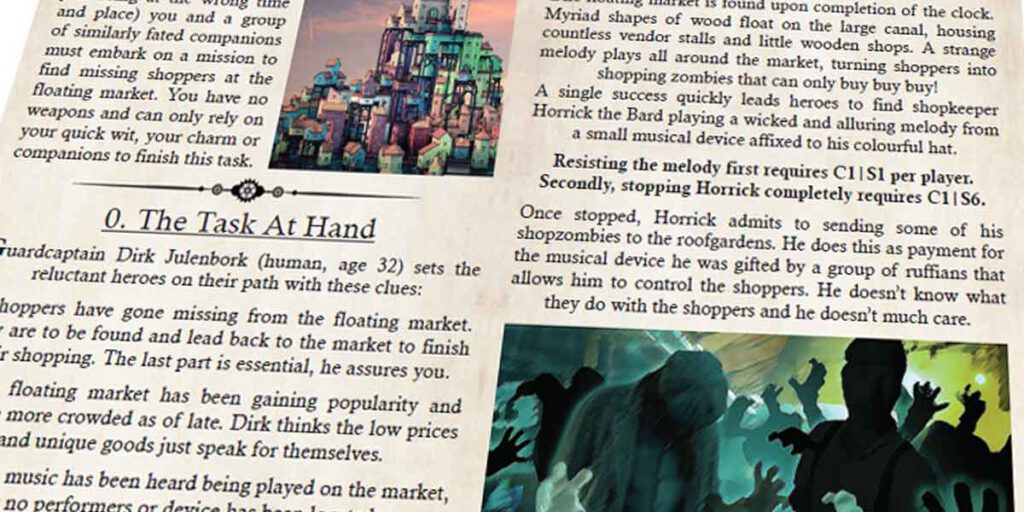 The Storytellers
Tom Blok and Patrick Berkhof are two skilled storytellers from Zoetermeer. Patrick is the creator and publisher of the Dizarywold and has now written four books for it. Tom is a storyteller, writer and creative who markets various stories and (role-playing) games under his label Project Epos. With their shared passion for stories and fantasy, they have created this immersive game experience.
Availability
The game consists of 2 sheets: the game manual and on the other sheet the big adventure. Both are printed in full colour on high-quality wood-free paper. The game is easy to play with a 1d6 and, of course, a nice group of friends. Available in the website of Project Epos and Project Dizary.
Rules + Adventure (English)
Full color A4
Durable wood free paper
Without dice
Shipment to Netherlands and Belgium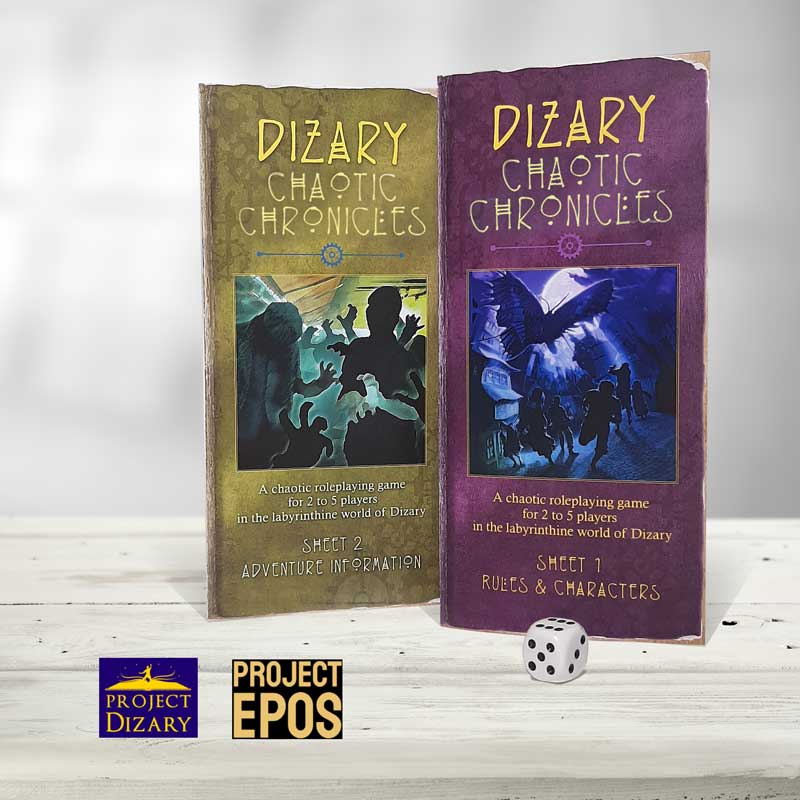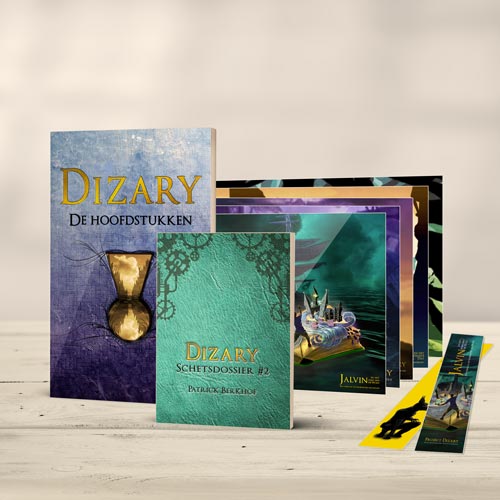 Wat is de leesvolgorde? Hoe steken de boeken in elkaar? Waar moet je beginnen? In het volgende artikel leg ik het je uit.