As a writer, I like to do world building. I find this necessary to give my labyrinthic story world of Dizary enough depth. Often I sit for days brooding on just a single detail. Over the past few years, I've discovered several ways to expand my world. The simplest, of course, is just a little daydreaming and sketching in a sketchbook. Recently I can add something new to my creative process and that is the indy game Townscaper, by Oskar Stålberg. Here is my short tutorial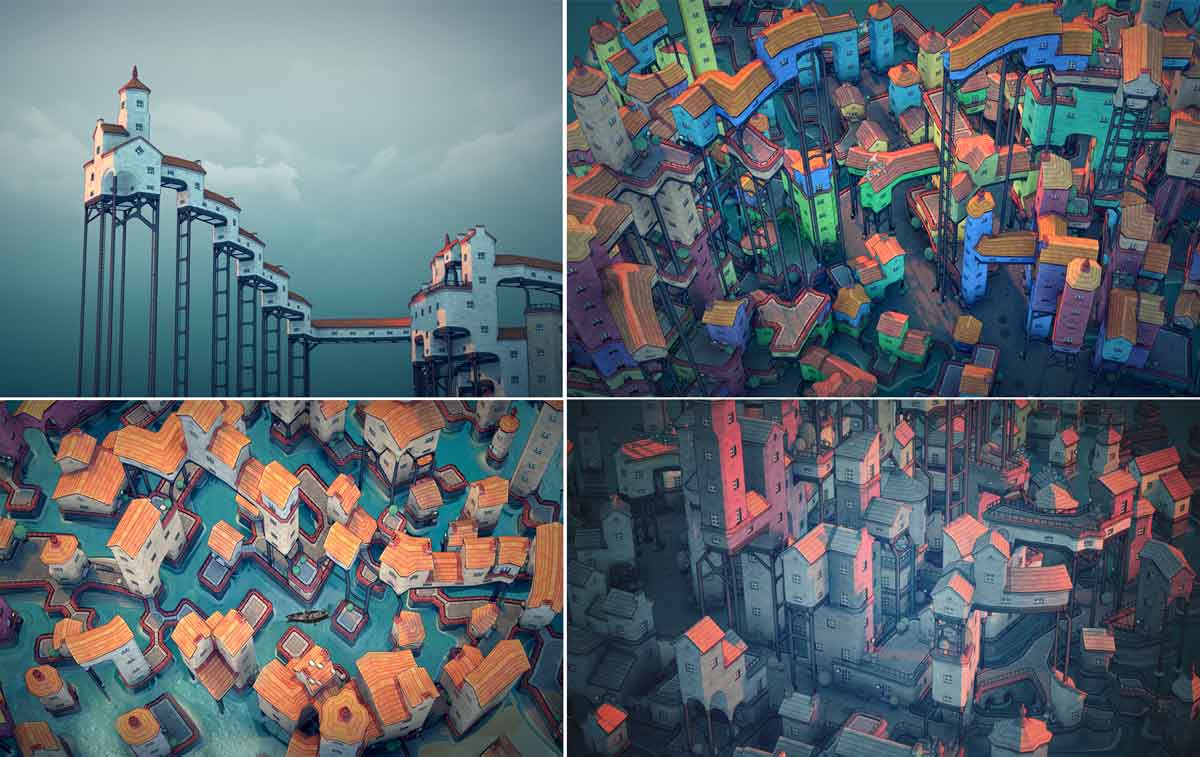 (Image: Project Dizary. Most of the images you see I have post-processed in photoshop)
In this super simple game (program actually) you place housings with a mouse click. And you remove something with your right mouse button. You can stack, build sideways, chop things off at the bottom, create alleys, skyscapers etc. The program generates for example a gate, stairs, steel structures and clotheslines! Including the doors, windows, balconies and terraces. Birds fly around and it all feels very cozy. Actually, it can be compared to Minecraft, but visually and auditorily a lot nicer in my opinion. The program is still in development but it already is a lot of fun to create big and weird city structures.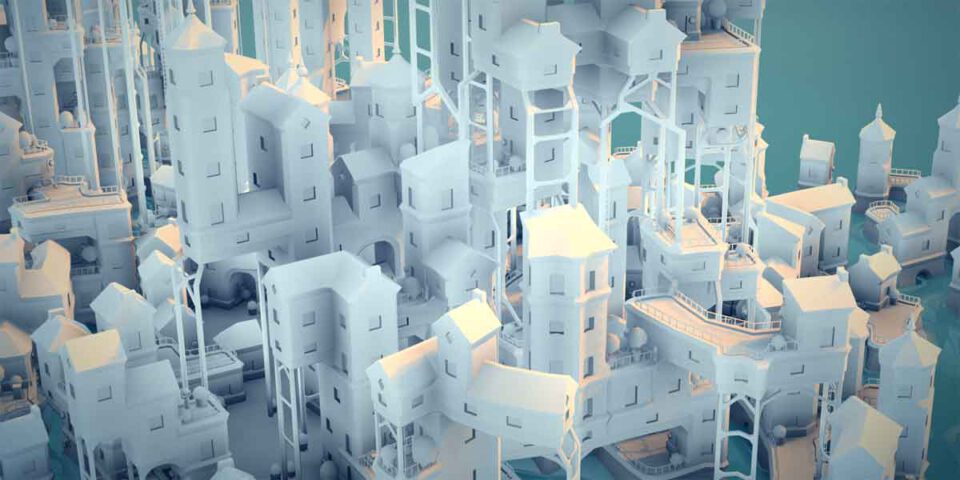 A very nice addition is that you can play with the position of the sun. My mouth fell open as soon as I let the sun go down completely. Then the lights behind the windows began to glow. The creator certainly had a lot of fun creating this.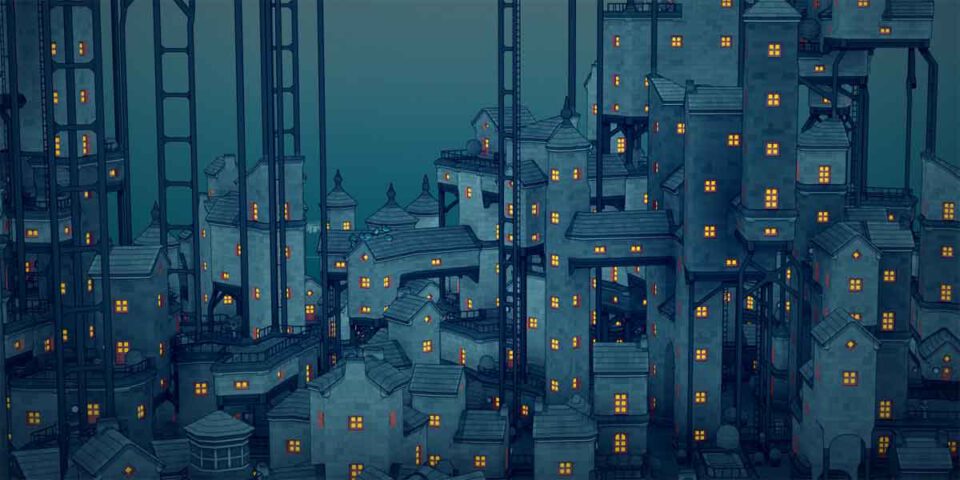 What can you do with it and how?
Building structures and housing
The program offers you a grid (click on grid in the program) on which you can place the structures. This grid can be moved by holding down the right mouse button. The grid has some remarkable shapes and if you build on this surface special constructions will appear.
With a left mouse click structures appear and with a right mouse click they disappear. It's as simple as that.
The houses can also be expanded on the side. Then part of your house floats above the water and could of course fall into the sea. Fortunately the program quickly places a steel structure underneath.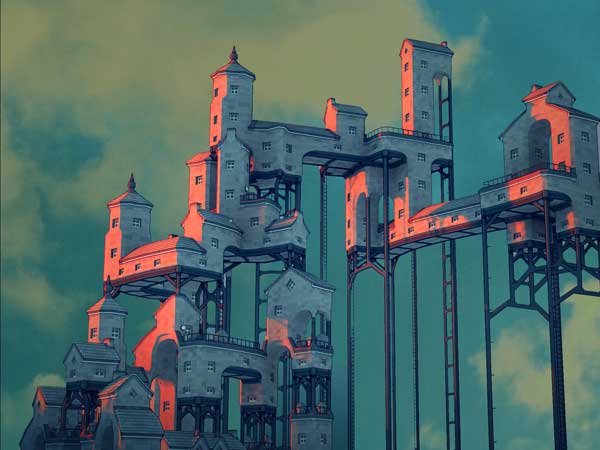 Building a Lighthouse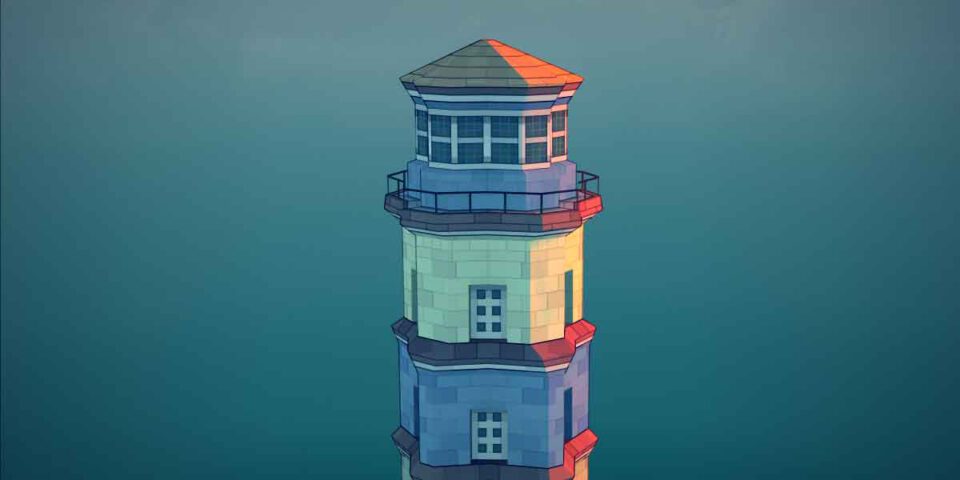 Choose two colors you like and place houses on top of each other in an alternating fashion. The top floor then becomes the light house.
Floating city district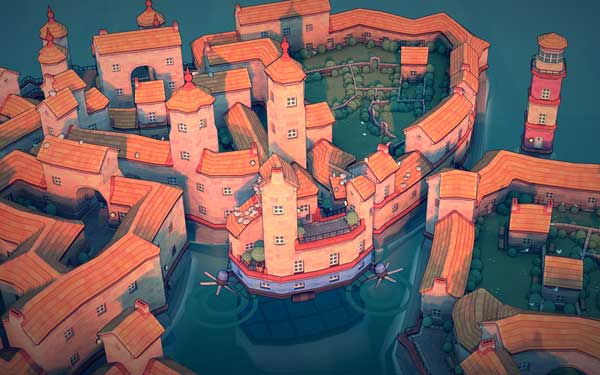 Look for a pattern on the grid that goes all the way around, forming a circle. Make this your building site. Start with a base and stack, say, 3 layers on top of each other. A plateau is now created. Then remove the first 2 bottom layers and your construction will automatically get propellers.
Creating a Courtyard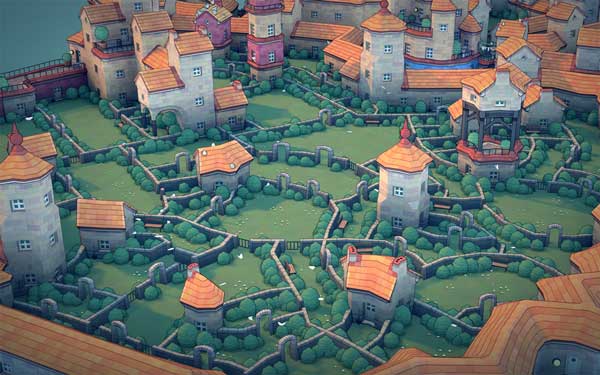 Prepare a very large plateau and close it off with houses all around. Then an inner garden will be generated automatically.
Options
It takes some practice, but with your mouse and scroll wheel you can rotate, zoom in and out, and move around your structures.
You can choose what color your building should be on the left side.
On the right you see a kind of graph and this represents the position of the sun. Move the dot all the way down to make it dark. The lights in the houses will turn on.
There is a possibility to photograph your creation. You can set your own resolution.
On the right there are also different rendering options.
I'm having so much fun using this game for my writing. Especially because the labyrinthic world of Dizary is mostly a big city like the images I've shown you above. I used most of the images for storytelling on my Instagram account.
Though the game is not yet finished, I hope to see more surprises when building. Still missing: bridges, large crane structures, some bigger trees, a bit more random windows on large buildings and a light in the lighthouse.
The books of Project Dizary are, for now, only available in Dutch. But a translation is on it's way.
---